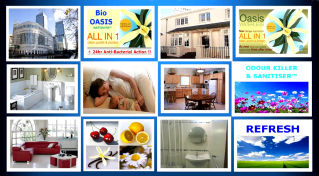 Additional benefits:
Highly competitive pricing, no VAT added (except for bought in goods such as top quality paints, sealants, supplies & sundries).
ESO Quotes + Survey clearly define ALL costs & services.
Full CSSA membership: Eco Smart operatives work within fully recognised professional code of GOOD ethical working practice; plus good interpersonal communication skills.
Advisory and Consultation service available for more complex tenant, LA's Health officers and or Landlords / Property managers, for a full Mould Remediation resolution.
Full £5M Public + £5M Product limited liability cover is standard for all Eco Smart agents.
Eco Smart Organics are based outside the M25 in the Berkshire - Hampshire region. We offer a unique Specialist UK property service in the Buildings, Lettings, Rentals and Sale sectors for ALL residential homes, commercial buildings, offices and industrial properties.
In addition to carrying out a full range of interior cleaning services and fast turn-round New Tenancy Sparkle Cleans, we also provide scientifically proven techniques for more demanding and troublesome property issues, which include:
Root cause obtrusive BAD ODOUR removal - caused by:

curry, garlic, spices, cooking oils & fats,
pet smells,
cigarette smoke, tar & sticky residues,
musty damp, all mouldy smells.

Specialist deep vacuum service plus use of dry fog SANITISER and REFRESH product lines. This all results in a deeply clean interior, with improved IAQ (indoor air quality) and a significant reduction in background contaminants. Giving a superb feel to fast turnaround inter tenancy sparkle cleans, plus total peace of mind to commercial business unit lets and offices as this effect often lasts up to 12 months and beyond in any "serviced" interiors, with occasional viewings also not greatly diminishing the interiors pleasing aroma and presentation, provided all rooms are closed up after viewing, leaving the property interiors sealed up.
High grade products used for Sparkle Cleans produce excellent results - increasing the lettability or saleability of a property.
Full property MOULD remediation: detailed site survey report (including photos) - from £30, Expert advice on tackling the root causes, such as ventilation, heating, etc. Biocide treatment, re-painting with special paint additive.
Mid-term survey for preventative mould treatment + Window & Frames Servicing - includes fitting trickle vents, treating window sills, reporting significant issues.
Window safety locks, trickle vents and energy saving appliances can be fitted to improve heating and prevent mould growth.
Tenants belongings and furniture suffering light mould growth can also be cleaned and treated.
For tenant families and office workers affected by allergens, we can offer an Ultra deep clean service for specific rooms and supply the latest UV light air treatment units, killing 99.9% of known irritants and improving IAQ.