Home and Office Sanitisation
Sanitisation is a very popular and effective method of refreshing the home and office environment. Unpleasant odours are eradicated together with lingering spores and viruses. ECO Smart Organics can supply the equipment and Odour Killer liquids or we can service your offices, as required. The costs are similar to those for a high powered branded vacuum cleaner, but dry-fogging sanitisation allows total ceiling to floor interior coverage and all the materials present are fully treated.




Hotels, Guest Houses, Care Homes, Hospitals
Traditional cleaning methods struggle with safe, easy and permanent removal of human soiling such as urine, both in bedding and in carpeted rooms and walkways, and often still results in an underlying noticeable malingering bad odour. Other problems include increasing incidence of MRSA and other types of bacterial, viral and fungal infestations. Odour Killer & Sanitiser™ throughly cures these problems without resorting to using unpleasant and toxic chemicals. Odour Killer & Sanitiser™ can be applied directly into the local affected areas, applying a focused jet stream of dry heated fogging to carpets, blankets, sheets and mattresses. Odour Killer & Sanitiser™ can also be used in its liquid state via a trigger bottle, sprayed locally into affected areas. NOTE: Killing efficiency is up to 4 times more than that of other Nursing Home leading brand sanitisers!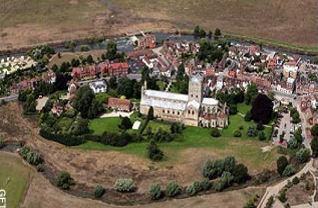 Flood Damaged Properties
Another important application of Odour Killer & Sanitiser™ is in cleaning flood damaged properties. The effects of flooding can be horrendous, affecting public buildings, businesses and essential services as well as homes. The resulting mix of pollutants creates a toxic cocktail and highly unpleasant odour and the decaying bacteria can also present serious health & safety issues if left unattended.
Best used after the de-humidifying and final clean down processes, Odour Killer & Sanitiser™ is employed to destroy any decaying bacteria to destroy the flood damage smell at its source. It can be deployed under the floor board area deep into the floor space void, penetrating into all outer brickwork and wooden materials surfaces affected as well as furnishings, etc. The tiny antimicrobial particles provide total coverage and ingress into all the building material, giving highly effective results that other conventional cleaning methods cannot provide.

VOIDs
The introduction of Odour Killer & Sanitiser™ has proven to be a valuable asset in the fight to return badly affected properties called "voids" back into an inhabitable condition. Local Authorities and Housing Associations are among our clients using this technique. Following vacuum cleaning and final clean down, the Odour Killer & Sanitiser™ can be deployed on a room by room basis, leaving the product to naturally dissipate without any residues, apart from its pleasant refreshing natural aroma.
Odour Killer & Sanitiser™ is easy to use and requires minimal training. Alternatively contact us and we'll arrange for our local representative to service your accommodation for you!